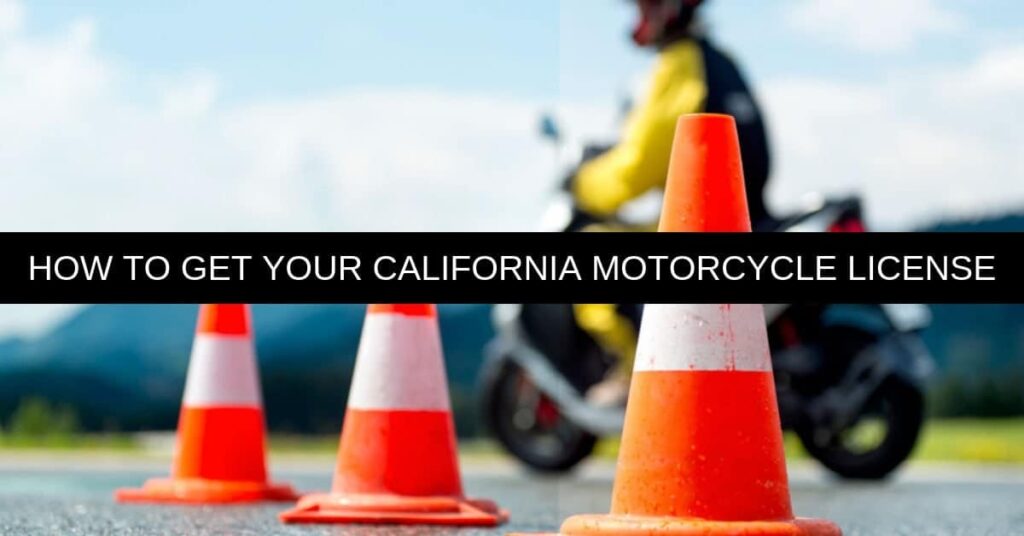 Share on facebook Share on twitter Share on linkedin
Ready to become official and get your motorcycle license?
The first thing you'll need to do is pick up a copy of the Motorcycle Driver Handbook (either online or at your local DMV). The handbook contains much of the information needed to pass the written exam.
There are two classes of motorcycle licenses, Class M1 and Class M2. In most cases, you'll want to apply for an M1 only. An M2 only enables you to drive a moped or a scooter.
With a Class M1, you can operate any 2-wheel motorcycle and any motorized vehicle in Class M2.
With a Class M2, you can only operate any motorized bicycle or moped or any bicycle with an attached motor.
How to Get Your California Motorcycle Learner's Permit
Before getting a license, you must obtain a motorcycle permit. The permit is good for six months, during which you can practice riding and get comfortable on the bike. However, you are not allowed to ride your motorcycle on the freeway, during the nighttime, and with passengers. You can also purchase motorcycle insurance without having a motorcycle license.
California Motorcycle Learner's Permit Requirements
To get a California motorcycle permit, you must:
Be at least 15 1/2 years old.
Already have a CA driver's license OR submit proof that you have completed driver's education and training.
If you are under 21, you must complete a motorcycle rider training course given by the California Highway Patrol (CHP). Upon completion, you will receive a certificate (DL 389), which you must bring to the DMV to be issued your license.
How to Get Your California Motorcycle License
To apply for a motorcycle Class M1 or M2 permit, you will need to:
Visit your local DMV office (make an appointment(s) for faster service)
Complete application form DL 44 (Copies of this form will not be accepted.)
Submit your thumbprint
Have your picture taken
Pay the application fee
Pass a vision exam
Pass a traffic laws and signs test. You have three chances to pass the test.
After studying both the California Driver and the Motorcycle Handbooks, call your local DMV to schedule your appointment for the traffic laws and sign test. After you obtain your permit, you may apply for your license. To complete the application, you must either take a weekend course given by the California Highway Patrol (CHP) or choose to take the DMV driving test.
The California Motorcyclist Safety Program (CMSP), administered by the CHP, is the official state-approved training course for bike riders. After completing the course, you will receive a Certificate of Completion of Motorcycle Training (Form DL 389), which you can use to earn a test waiver. The CHP course usually takes place over a weekend, and there is a fee. The DMV course requires no extra fee and takes only a few minutes. Both courses require you to complete safety and defensive riding basics, such as driving in a tight circle, weaving through cones, applying the handbrake after accelerating to come to a hard, sudden stop, etc.
If you are over 21, you may choose to complete the course by CHP and provide the certificate OR schedule an Appointment(s) at DMV to take the driving test. You have three chances to pass the test.